From Bruce Krahn
Personal Trainer To Celebrities & Author of "The Fat Fighter Diet"
Your New Lean Body Coach



Even if you've failed at achieving the sexy, firmly muscled and super sculpted body that you have always wanted...

And if you secretly crave having the gorgeous 'Hollywood" body of celebrities you admire...

Now it's YOUR turn to build that sleek, super sexy body, and you'll feel fabulous with boundless energy as you melt away those inches of fat and build just the right amount of lean, sexy muscle FOR GOOD!

I'll give you the secrets behind my "Hollywood Body Sculpting Formula". It's the exact same formula I use every day to coach my V.I.P clients while they build 'a body to die for'!

But first, please let me ask you a few questions: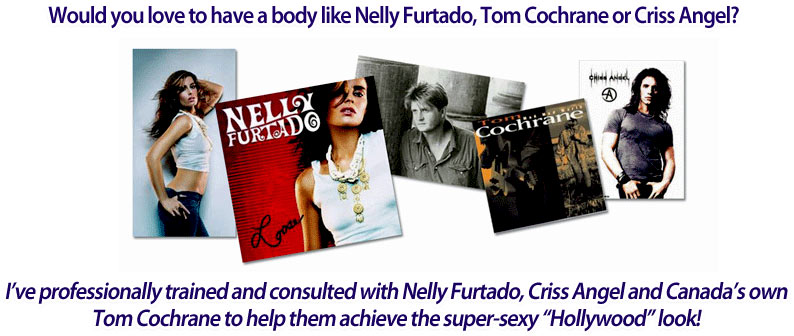 My name is Bruce Krahn. I am the best-selling author of "The Fat Fighter Diet" and am a well-known celebrity personal trainer. For over 15 years I have professionally trained hundreds of men and women (including many celebrity clients) in their homes or in one of my private studios.

I've trained people from all walks of life, from athletes to CEO's and everyone in between. I guess you could say that when it comes to health, nutrition, fitness and fat loss I have seen it all, done it all and I know what works (and what just plain sucks) and I am about to show you too...

Here are wonderful examples of the life changing transformation that can be yours using the Ebodi Coaching System.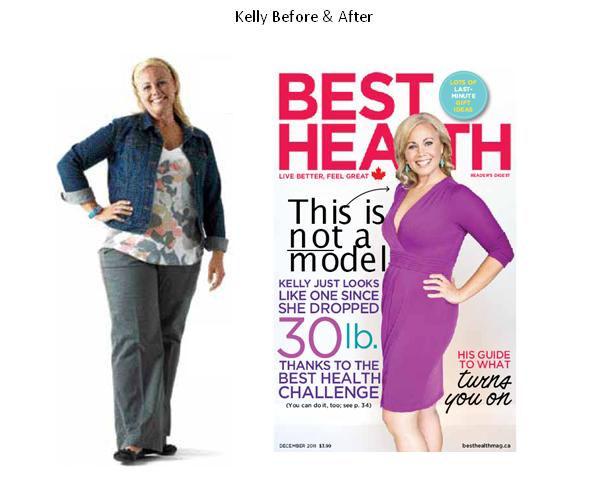 Kelly loves the ebodi body sculpting methods!
She used the ebodi system and gained a complete transformation of not only her body but her attitude on life when she slimmed down 30 pounds! Her life totally changed when she competed in the Best Health Challenge and WON!

She was thrilled to see her winning photo when it graced the cover of Best Health!
And here are more people who rave about the system!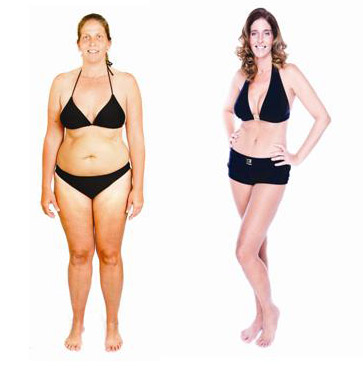 Laura who lost fat, gained lean muscle and looks great!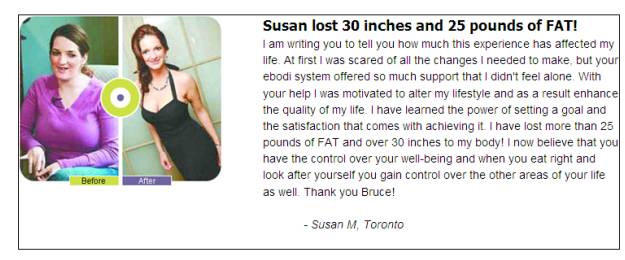 Susan has the look! She lost 30 inches from her body and more than 25 pounds of fat!
This is Tony. Tony lost 100 pounds and more than 60 inches and completely transformed his life!

Or how about Jenn...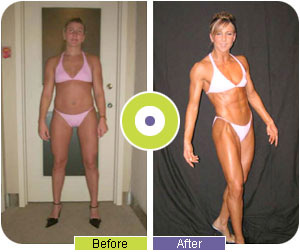 Jenn was in good shape but wanted to improve. She used the techniques I am going to show you and got these results!
Here is Paul and he wanted to win a body transformation contest - and he did just that.

Then there's Jackie... She wanted to reclaim her pre-pregnancy shape and the Ebodi Coaching System gave her the meal plans and exercise program she needed to get these results.

This is Edwina. I trained her using my Ebodi Coaching System and she lost more than 40 pounds in just 3 months AND she is over 40! Incredible!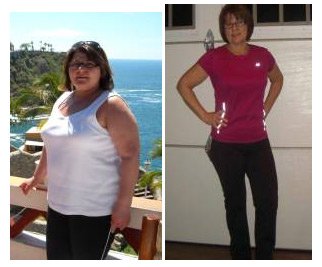 This is Mike. Mike wanted the "lean body look" to look good on the beach and he lost 35 pounds of fat and gained 15 pounds of muscle using my system.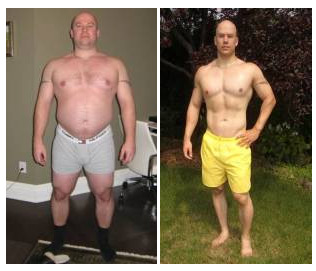 With incredible results like these I am sure you would love to hear more about how this incredible 'Hollywood body sculpting training" all got started...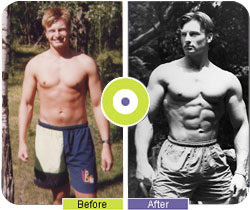 I'm baring my soul here, but I feel you need to know the true story of how I went from being a depressed guy who hated how his body looked (with no girl friend) to turning it all around and looking like THIS!
I'll let you in on my private training and body sculpting secrets. But first you need to know how I went from a skinny and sickly body, feeling like a 'down on my luck kinda guy' with no prospects for a good life… to turning it all around and in only 21 weeks.

You'll hear the truth about how I didn't know the first thing about exercise and eating right to becoming a nationally recognized fitness expert and bestselling author.

In fact, I've been featured on national television shows, and in Best Health, Tonic, Exercise for Men Only and Alive magazines. Heck my finely-tuned body even graced the cover of Revive magazine!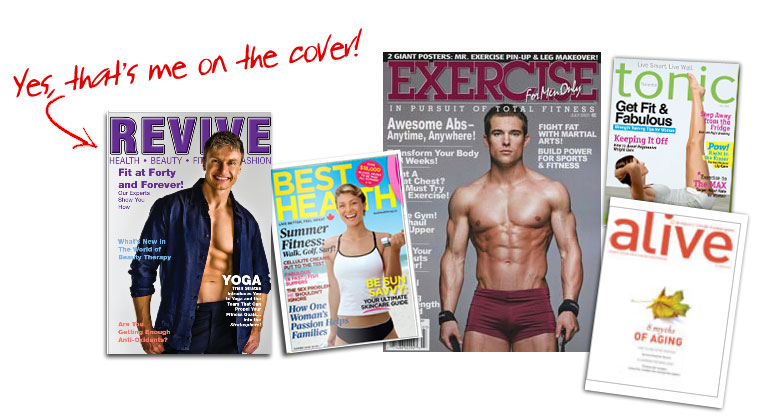 How did I do it?

I achieved this transformation in just 21 weeks!

To show I am the real deal I am going to show you EXACTLY how I did it. You can get the exact system I used to lose pounds of fat while sculpting just the right amount of lean, hard muscle.

Do you feel you have hit a wall with your body sculpting program?
Have you tried various diets, pills, powders, potions and exercise gadgets in order to lose that stubborn belly or thigh fat, but still haven't found something that works for you?
Are you unsure as to what or how much you should be eating in order to lose fat without going on a starvation diet or resorting to expensive (and unhealthy) processed diet meals and expensive diet programs?
Are you too embarrassed to wear your sexy summer clothes or take your shirt off at the pool or beach? Even though you're in "OK" shape do you ever wish you had a toned, slim or tastefully muscular body that you'd be proud to show?
Do you avoid exercise or lifting weights because you don't want to bulk up?
Have you ever done cardio classes, spinning classes, or hundreds of crunches and sit-ups...only to be discouraged by how little fat you have lost and how far away you are from reaching your goal?
Are you confused by all of the contradictory and outdated fitness and nutrition information you see on the internet? Do you suffer from "information overload" – and you don't know where to begin getting your sexy flat stomach or toned muscular arms?
Are you still following the same workout and nutrition program you had last year and hoping that it will soon "kick in" and give you the lean body you want...


These were the biggest frustrations that I had myself when trying to get a lean body and well-defined abs. However, after many years of trial and error I finally figured things out what worked and – what doesn't.

If you want to know the 'little known' solution I discovered for losing body fat and gaining tasteful amounts of lean muscle that worked for me and many other men and women, (including my celebrity clients) this letter is worth the time it takes to read it right now.

Most people assume that I always had a lean body and abs – that I was just born this way. But the truth is, just a few short years ago I was out of shape, too skinny, and deeply depressed. I didn't have a girlfriend and none of the girls I knew would look twice at me.

When I look back on my life I have many painful memories of seriously hating my skinny body. My solo life was terribly lonely.

I hated that guys my age were able to easily build the muscle and lose the fat when they worked out. They were easily getting the 'body the girls loved' – and I couldn't. It seemed that no matter how hard I worked out – I still was a skinny guy.

I tried every pill, potion and workout program there was and --- got zero results.

In the picture above I had been busting my tail working out for over 5 years – not that you could tell that by looking. I know what it feels like to look in the mirror at your body and work out like a maniac and STILL not like what you see.

I know the frustration of throwing good money after bad on program after program while bustin' a gut on working out and STILL not get the look you crave.

I know the feeling of hitting rock-bottom and giving up because you believe getting that beautifully sculpted body just wasn't meant to be.

Then... I got a lucky break!

He set me straight. He told me flat out everything I had been doing was -- TOTALLY WRONG!

Doing too many sit-ups, crunches and other ab exercises (my coach explained why these common exercises were very ineffective, and why the best exercises for building muscle and losing stomach fat were the complete opposite from the ones I was doing.)
Eating a low carbohydrate, low fat diet (my coach taught me the importance of nutrition and showed me how to eat the right carbs and fats at the right time and why this will actually help you to lose fat. I also learned a simple food combination technique that produces an optimal hormonal response and accelerates metabolism. He told me this was why he could eat much more than I did, and still stay very lean).
Doing too much cardio (my coach showed me how I could cut way back on the cardio I was doing and double or even triple my results in less time)
Training too long and too often (I was spending as much as 6-7 hours per week training with next to nothing to show for it. My coach explained how this much training was counterproductive and how I could cut this in half while getting better results.)
In just 21 weeks...

And let me tell you, NOTHING feels better than knowing that you have total and complete control over your body and they way that it looks. The secrets he shared helped me lose the fat, build muscle and create the body I wanted.

His body sculpting training completely changed my life for the better...

Women who wouldn't give me the time of day were suddenly paying more attention to me!

I went from dud to STUD!

I found the love of my life, because she was attracted to my new lean and muscular body! She became my best friend and now we're happily married! She is a nutritionist and helped me develop this complete body sculpting system.

Guys who would have given me a hard time before -- now give me instant respect.

My shy attitude vanished-- all that changed when I achieved my new body. As I gained confidence in how I looked people treated me differently.

I developed the confidence to overcome my fear of failure. I had always been afraid of trying new things but once I saw that I was able to take control over my body I simply applied the same principles to other areas of my life and have achieved great success as a result.

I felt a tremendous sense of accomplishment, because I'd achieved the sculpted body that all men and women want, but which so few know how to easily get.

I am not saying that losing fat and building a lean, fit body solved all my problems in life but I can tell you this -- when you are in great shape people treat you differently and this makes your life a whole lot easier.

This experience left an indelible impression upon me and changed the direction of my entire life. I became obsessed with learning as much as I could about fat loss, muscle building, health and exercise.

So much so that...

As my body shaping successes were talked about my clientele grew. When I started working with celebrity clients my business really took off! I opened not one but three personal training studios!

Over the next several years I trained hundreds of clients and I quickly became known as the "go to" guy in town for getting into top shape -- without looking too extreme.

My client list grew to include local media personalities and even some very well known celebrities.

Soon, this became my specialty -- getting people a healthy, lean and fit looking body without looking extreme. My clients started referring to me as their "lean body coach" – the guy they went to get in great shape when other fad programs had failed them.

My personal training studios were the perfect training ground for refining my body transformation techniques with hundreds of clients of all shapes, problems and health issues. And over the years, I kept refining my system until I honed the system down to exactly what worked. I created a no-fail system to losing fat, building muscle and creating an aesthetically pleasing looking physique.

Eventually, the word got out about my body sculpting system. I found I could not keep up with the demand for my in-person training services. That's when I decided to create my Ebodi Coaching System. I wanted to be able to help ANY person who was too far away to be personally coached by me or could not afford to spend the high fees associated with my in person training.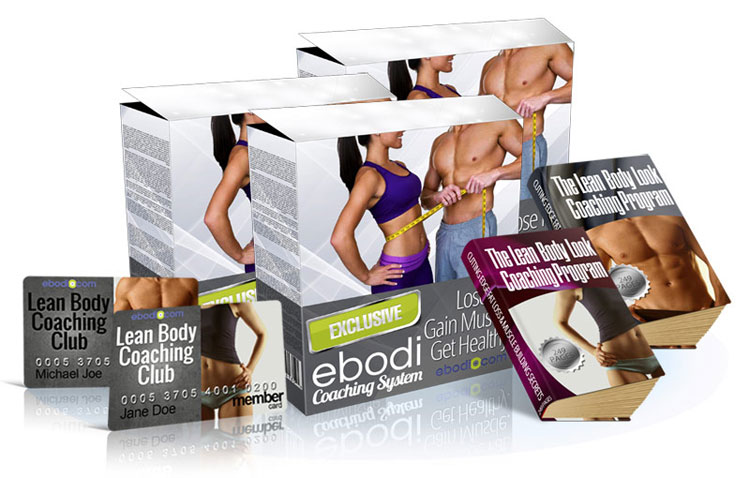 The Ebodi Coaching System is a highly effective body transformational program delivered in a series of online coaching lessons and questionnaires, personalized online modules and videos that show you EXACTLY how to burn belly fat, build muscle and get an attractive, lean body.

It's the same system that I've taught to my live training clients for years – now its only available online. The best part is you can now have instant access to my private body sculpting secrets at a fraction of the cost.

Here is Dr. John Berardi, world renowned researcher and author of The Metabolism Advantage...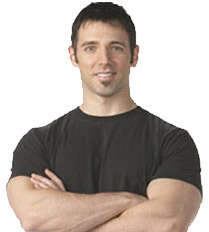 Dr. John Berardi - World renowned
researcher and author...
Bruce's ebodi system is definitely a state of the art fitness solution. Providing you with a comprehensive exercise program, nutrition plan, and supplement strategy, it's like a personal trainer, nutritionist, and sports supplement coach wrapped up into one!
John Berardi, PhD, CSCS President, Precision Nutrition, Inc
Author of "The Metabolism Advantage
Here is Dr Alan Logan, best-selling author of The Brain Diet, Naturopathic doctor and faculty member at Harvard Medical school...
Dr Alan Logan - Naturopathic doctor, author and faculty member of the Havard Medical School.
Bruce Kahn has established himself as a trusted authority in the North American health and fitness field. His dedication to research and practical application for clients has paid numerous dividends in the promotion of health and vitality. Nutrition fads will come and go and yet sensible approaches of Bruce's ebodi system will remain continuing to achieve results in the form of a lean, healthy body. The ebodi system will maximize your potential.
Alan C. Logan, ND, FRSH
"The Brian Diet" and "The Clear Skin Diet"

One thing you should know -- my system is EXTREMELY different than most fitness and diet programs. Here are the most important differences:
Here is something that I know is going to shock you:

Despite the images displayed in many of the popular fitness magazines, most women and men do not want to have big, bulky muscles or ripped abs and veins.

Instead, most women and men want to look good in their clothes and have the confidence to wear whatever they want- even on the beach. They want to experience the joy that comes with having complete and total control over the way their body looks and feels- they are not interested in entering bodybuilding or fitness modeling competitions or "posing" in front of people.

If this is true, then why are so many of the websites, infomercials, and magazines dedicated to obtaining such an extreme look?

Up until now there really isn't any other program available that is dedicated to helping people get the healthy, lean body look without looking too extreme. To solve this I teamed up with my wife (who is a nutritionist), and together we developed a complete step-by-step system that allows women and men who are just like you get the Healthy, Lean Body Look you desire without developing the "extreme" look that comes from following many of these other programs.

Lose fat quickly and predictably using the latest advanced training methods without looking extreme
Follow a personalized exercise program designed to give you the attractive, lean body look
Add muscle to those areas of your body that need it in order to create your ideal lean body look- without looking bulky or bloated
Improve the look of your skin and your overall health and energy
Increase flexibility and improve posture
Discover advanced nutrition techniques that strip away fat-fast
Eat generous amounts of delicious foods while losing pounds of fat from your stomach, hips or thighs
Get a meal plan that is personalized and designed to get you the lean body "Hollywood" look
Improve the shape and density of your muscles without becoming "huge"
Interact directly with your own personal trainer and nutritionist and learn cutting edge information you simply can't find anywhere else
If getting the Healthy, Lean Body "Hollywood Look" is what you are looking for then be sure to watch the short video above. This video explains in detail exactly what you must do to get this attractive, healthy look yourself.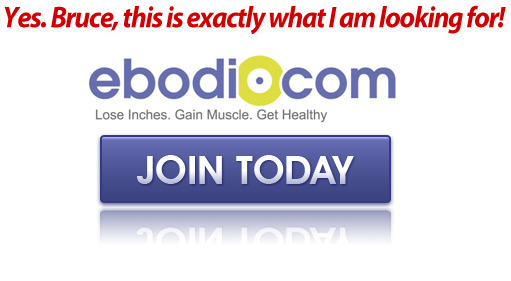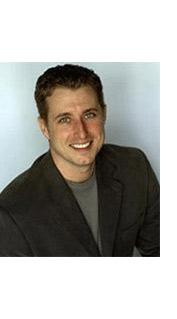 Dr. Bryce Wylde- Homeopathic doctor, author and host of T.V show "Wylde on Health"
"So... have you searched the bookstores, internet, and the world, high and low for a solution to keep fit and lose weight? ebodi.com is your solution. As a seasoned clinician highly trained in the weight loss category, I can give this degree of endorsement to a product when not only have I tried it myself successfully, but have also used it with hundreds of my patients as well. If you are even somewhat self motivated, ebodi.com is a no-brainer solution to attaining your health& fitness optimum."
Bryce Wylde BSc, RNC, DHMHS, HD
Author of "The Antioxidant Prescription"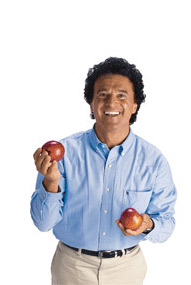 Sam Graci- Best Selling author and the world's leading authority on health, nutrition and hormones.
"Bruce Krahn is one of the world's most reliable authorities on ways of improving your health and performance by natural means. His Ebodi Coaching System can quickly and dramatically improve your body composition, health, vitality, enthusiasm, motivation and creativity. This is truly a revolutionary program filled with useful practical information and advanced techniques that you can apply immediately to reach your maximum genetic potential for optimal physical health, spectacular emotional well-being and endless vitality for a lifetime. The Ebodi Coaching System allows your brain to work at peak efficiency, controlling the hormonal responses that ultimately govern your body, brain and emotions. The health benefits will range from helping to treat chronic disease, increasing spontaneous energy supplies, more radiant skin, thicker hair, a leaner efficient body, pain reduction, improving athletic performance - to rejuvenating brain cells, and much more."
Fondest Best Wishes, Sam Graci
Author of "The Food Connection", "The power of Superfoods", "The Path to Phenomenal Health", and "The Bone Building Solution"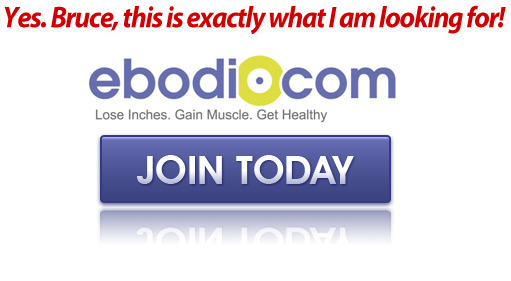 My Unique 17 Part Fat Burning, Muscle Building Coaching Lessons
I have uncovered the hidden truth behind what it really takes to make a significant change in body composition and body shape to get that 'Hollywood body sculpted look" you crave.

In my 17 part Lean Body Coaching Lessons you will discover what it really takes to successfully lose fat, gain muscle and get the healthy, lean body look. In these lessons you will discover:
Muscle Building & Fat Loss Personalized Nutrition Plan
Never count calories again. Once you complete the nutrition lessons you will receive your very own personalized nutrition plan. No one-size-fits-all plans here. Your meal plan will be perfectly balanced in calories and nutrients and will be customized according to your unique body to give you a lean, healthy body. In addition, the meal plans will adjust as your body changes for continued results week after week.

Every meal plan is created by my nutritionist and comes complete with recipes and shopping lists to make it easy (and tasty). You will increase lean muscle (if you want to) and lose fat- fast and for good. We can also accommodate many pre-existing health conditions. From arthritis and diabetes to underactive thyroid we have a nutrition plan that will address your condition while helping you lose body fat.
More Than 100 Of My BEST Workouts Customized For You
I am going to design for you your very own fitness plan complete with cardiovascular, flexibility and strength training. Using my unique fitness testing methods, your program will be personalized and tailored to your fitness level and goals. Each program I design is phase based and periodized to give you the full attention grabbing package... from a flat stomach, toned thighs and glutes for the gals to muscular shoulders, arms, abs and calves for the guys.

Your personalized fitness plan will include my recommendations for sets, reps, rest, intensity and tempo and will produce the results you want- fast and simple. Plus each of the exercises (more than 600 in total) comes with video, audio and written instruction to ensure perfect form and execution of movement. I am also going to give you a unique cardio program that is guaranteed to burn fat like a blowtorch and is many times more effective than traditional cardio!
Personalized Supplement Recommendations
Knowing which supplements to use (and which ones to avoid) can get pretty confusing. My nutritionists and I did the research and created an entire library of supplement recommendations designed to give you the straight goods on which supplements are worth trying. We created recommendations based upon desired outcomes including increasing lean muscle & strength, fat loss, increasing energy as well as recommendations for 23 health conditions from acne to ulcers. We do not sell supplements and are able to give you an unbiased recommendation based upon scientific research.
Personalized support from me and my team
You will not be alone. My certified nutritionist and I are here to support and encourage you to success. You will hear from me every week as I provide you with additional tips, strategies and encouragement to help you get the body and health you want. In addition, my nutritionist and I will answer any questions you may have within 1-2 business days- guaranteed. I feel that this is one of the MOST important factors that sets my Ebodi Coaching System apart from all other exercise and nutrition programs.

With my system I'll be by your side every step of the way. I'll personally answer any questions that you have about the program through email. I don't know of any other program where you can get live interaction with a top-notch trainer and nutritionist in one place and for such a small price.

We developed this system to get you started FAST, but it's also designed to be very in-depth and to give you a thorough and comprehensive knowledge of exercise and nutrition. You will discover ALL the tips, strategies, tricks, secrets and tools to get you the lean body results you want in the fastest time possible.

In addition to the personalized meal plans, hundreds of exercise programs and videos, coaching lessons, supplement recommendations, goal setting plan (plus much more) when you place your order today you'll also receive the following additional FREE BONUSES (valued at more than $100.00):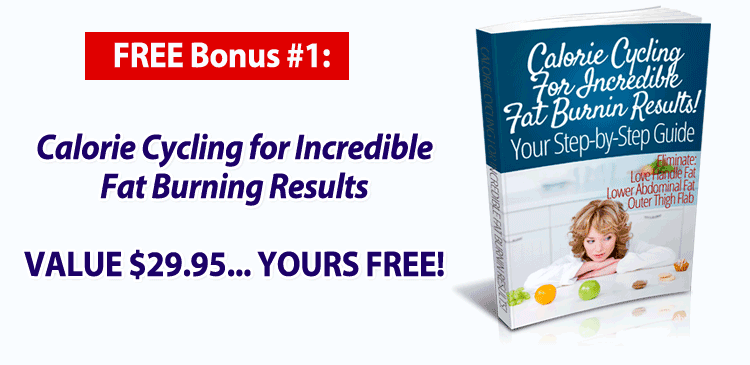 If you have ever wondered how some people are able to achieve low single digit body fat % in very little time then this is a must read for you. This ebook reveals the secrets behind "zig zag" dieting and calorie cycling once and for all. After reading this you will be able to start applying this little known technique IMMEDIATELY and start seeing the results in just days! This is the most powerful fat loss technique known and is guaranteed to rev-up even the most sluggish metabolism. This is the same technique that I have used to eliminate stubborn fat deposits (like love handle fat and lower abdominal fat or outer thigh flab). Make no mistake- if you are interested in fat loss then this ebook alone is worth the price of the entire system and the best part is I have done all the hard work for you!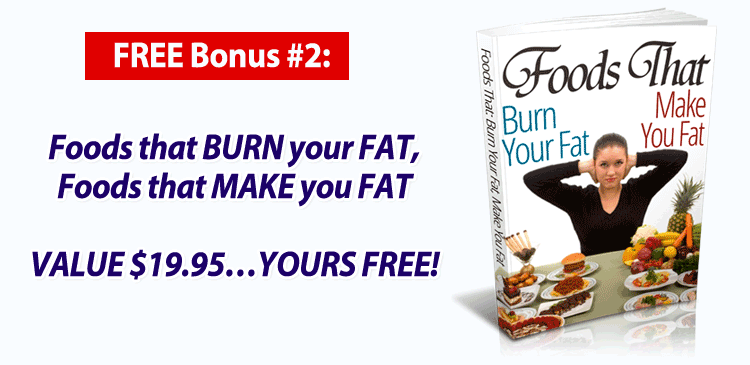 Despite what you may have heard before, all calories are NOT created equal. After years of trial and error I have discovered that some foods, while believed to be healthy are actually making you fatter by the day. Conversely, there exist certain foods that can actually speed up the fat loss process and the best part is these same foods will also dramatically improve your health.

In this report I will reveal the best foods to eat if your goal is maximum health & fat loss as well as those frequently consumed foods which destroy your health and make you fatter each time you eat them.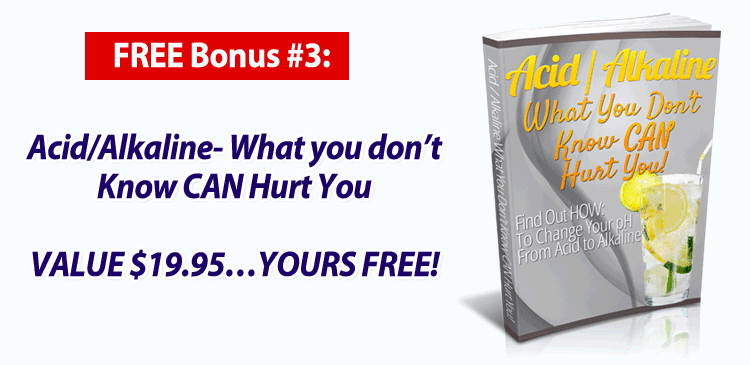 These days there is a LOT of talk about blood acid levels and the effect this has on your health, fitness and fat loss. This ebook breaks this complex matter down into an easy to read, easy to understand plan that will show you EXACTLY how you can quickly change your bodies ph level from acidic to alkaline using some simple (and inexpensive) foods and "supplements" that you probably already own.

You will also discover a FREE method to improving your ph that almost NOBODY knows. Your body's acid alkaline balance will have a very serious effect on your health. As a matter of fact an overly acidic ph can cause muscle loss, fat deposition, low energy and even cancer. This is information that everyone MUST know if you wish to become (and remain) lean and healthy.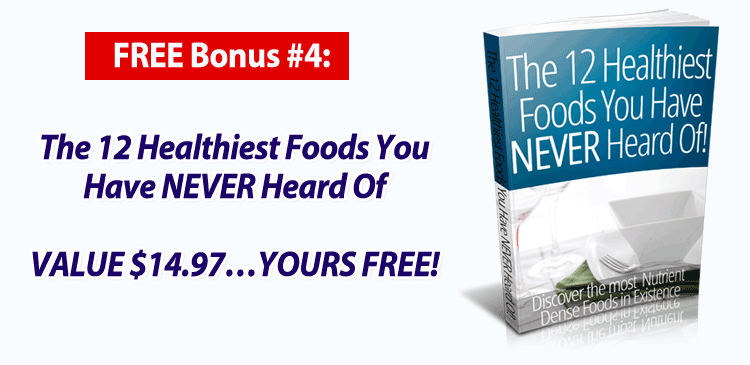 We all know that broccoli is good for us but surely there must be more to healthy eating than just broccoli? You're right. As a matter of fact, there are foods that are even better than broccoli! In this jam-packed report my nutritionists and I reveal the 12 healthiest foods on the planet.

These are the most nutrient dense foods in existence and adding just ONE of these to your diet can have a huge impact on your overall health. We combed through all the research and discovered 12 powerful and exotic foods that are proven to improve your health, body composition, immune system and energy levels. And the best thing is you can find these at your local grocery and/or health food store!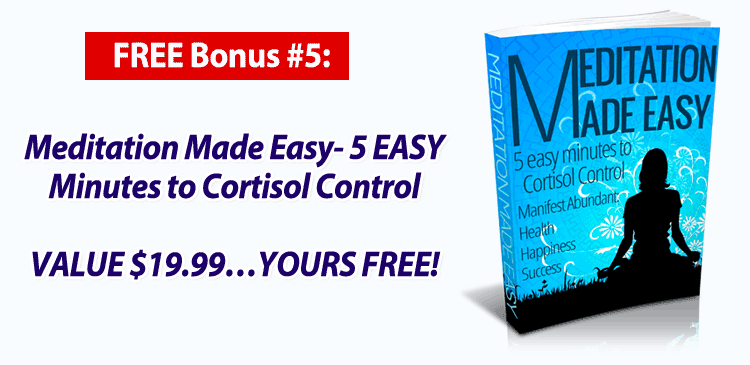 For many folks the word meditation conjures up images of monks chanting by candlelight! However if you believe this you are missing out on what is perhaps the single most powerful (and easy) life transforming technique known to man.

For centuries the wisest (and healthiest) people on the planet have been using this technique to manifest abundant health, happiness and success in every area of their lives.

In this ebook you will discover the long hidden benefits of this peaceful practice including the effect meditation has on the powerful hormones DHEA and Cortisol which have a profound effect on your health and body composition. After reading this you will be able to effectively meditate anywhere, anytime. This is a life changing ebook and it is yours FREE with the purchase of the Ebodi Coaching System.
This is a 100% unique body sculpting system. There is NOTHING like it anywhere else online.

I have made having a personal trainer, nutritionist, health coach and 24-hour resource affordable for everyone. Ebodi is a proprietary new, fat burning, muscle building system that is designed to take all the guesswork out of how to eat and how to work-out to get the healthy, lean body "Hollywood" look that everyone craves and admires.

This system has one purpose-to get you into the best shape and health of your life in the fastest time possible.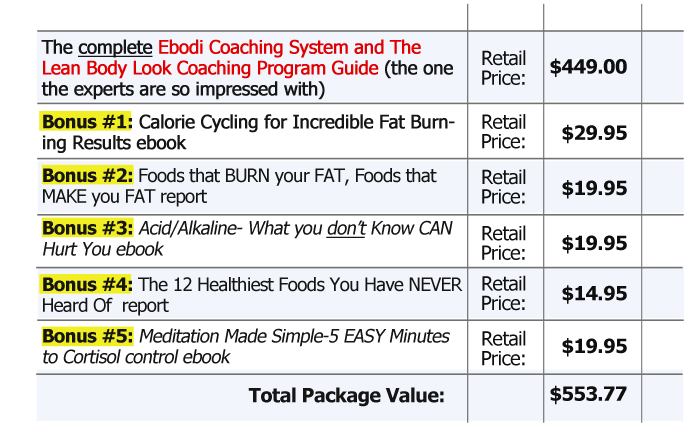 Right now you are probably asking yourself- "how much is this going to cost me?" Well, as you can see, the value of this package, including my Ebodi Coaching System PLUS the $100.00 bonus package, is well over $550.00.
I design training programs for my client's everyday. Normally I charge $150 for exercise program design and up to $150 for just ONE personal training session.

Then you would want to add a personalized nutrition plan. My nutritionist would charge you $250. However, even if you wanted to train with me you would have to wait for an opening and conform to my limited schedule for openings.

That's why my Ebodi Coaching System makes such good sense. You can see the value in this and being able to access all critical need to know information anytime you want is the perfect option for you. It's far more convenient for you to watch the videos instantly, anytime you want, rather than having to wait for my schedule to open up.

Just so you know, I have sold memberships to my Ebodi Coaching System in the past for $500. So you save a lot! Now, because...

I know you care about how you look and you need this right now...

I want to share this valuable information with as many people as possible I am looking for MOTIVATED action takers. People who want to take action and change the look and health of their bodies and achieve spectacular results. I know that once you see the amount of high quality, unique content and personalized service that comes with my system you'll tell EVERYONE about it.
That's a fraction of the price it would cost to train with a "live" personal trainer and nutritionist and a steal compared to the value of the program. I'm sure you can see the incredible value you have just waiting here for you.

But there is a little catch.

In return for this low introductory price you can only get right now... in return I have a request. You have to promise to tell EVERYONE that you know about the Ebodi Coaching System once you get your new firmer, trimmer and sexier body. This way you can get a great deal. And it's fair to me as well.

And as an added bonus, your friends will LOVE the fact you told them about me. Then they will owe you. They will be eternally grateful to you, once they try the Ebodi Coaching System for themselves!

I can help you sculpt your body faster than ever before once you have the right tools and knowledge you need. Let's get started getting you that fabulous "Hollywood body look!"

I urge you to ACT NOW.

I can only handle a limited number of new members. Imagine how great you will feel knowing that you have personal, one-on-one access to a world class celebrity trainer!

Due to the personalized nature of this new offer I will have to limit memberships in order to give you the personalized coaching you desire.
Together we will tweak the Ebodi Coaching System even further and take your health and body sculpting to a new level – higher than you ever thought possible!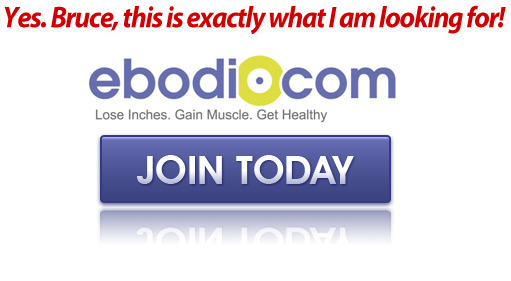 I know this is the program that can help you get in the best shape of your life!

I'm so confident that this is the program you need I'm willing to put it to the ultimate test...

When you decide to sign up for my Ebodi Coaching System, I'll let you test out the program at MY RISK for 30 days. Download the coaching lessons, watch all the videos, read all the free reports, and start applying what I show you to get started on your body sculpting goals.

You can rest assured that this is a limited time offer. When you sign up for 30 days, 90 days or even go for the BEST DEAL of a year long membership you can feel safe that this program is trusted by celebrities and recommended by health and fitness experts.
Remember this program is not an extreme diet and is suitable for vegetarians, women who are pregnant, people with food allergies and those with health conditions such as arthritis, fibromyalgia, diabetes and crohns disease. You will have the option of following a set meal plan or following general guidelines so you are sure that this can be customized to your health needs.

If you try it and later decide the Ebodi Coaching System does not work for you I will give you 100% of your money back. You can keep the bonus items just for trying it out as my thank you gift.

I have so much faith in this program that I am giving you a 100 percent, iron clad, unconditional money back guarantee, if you ask for a refund you will get it with no hassles and we'll part friends.

You will receive instant delivery of your custom Ebodi Coaching System. Because everything is delivered online and there are no bulky packages to wait for in the mail you can get started on losing your first ten pounds of fat while building muscle in all the right places right now- today!

This is an incredible price for what you are getting in this package today. I have put literally hundreds of hours and tens of thousands of dollars into developing this system.

You can cancel this service anytime and while you are on board I promise to provide you with all the answers AND support you will need. All of this for only $47!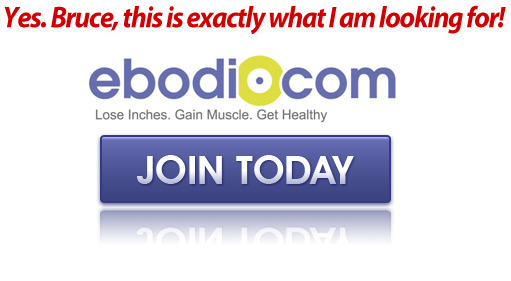 Q. What is the healthy, lean body look?

A. The healthy, lean body look is a term I use to describe what many believe to be the ideal "look". For a woman this would be a healthy, slim body that retains its feminine curves. The look that can be achieved by a woman using my system would best be described as healthy, slim and fit- not muscular. I have found that most women want to look good in their clothes and NOT have ripped muscles or veins. This is actually one of the problems with a lot of the women's fitness programs out there- they tend to make women look like smaller versions of men.

For a man the healthy lean body look would be a fit body with excellent muscle tone without an overt amount of muscle "bulk". Daniel Craig's physique (when he played James Bond) comes to mind as he displays these characteristics while still being able to look good in a suit. However, my program is not about trying to make your muscles as large as possible. I have found many of the programs that are out there for men are focused on getting guys as big as possible and that's not what I think looks best.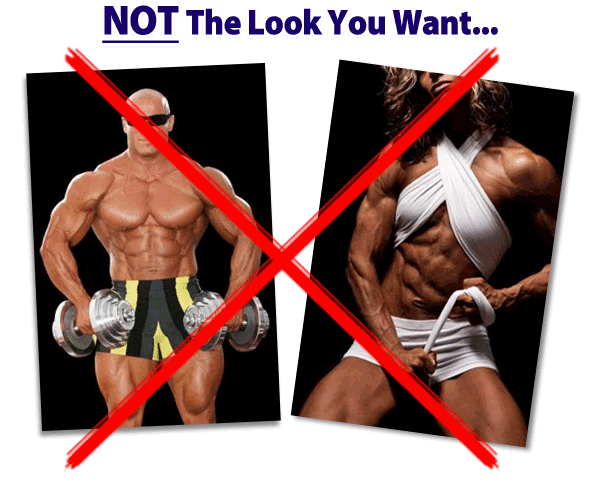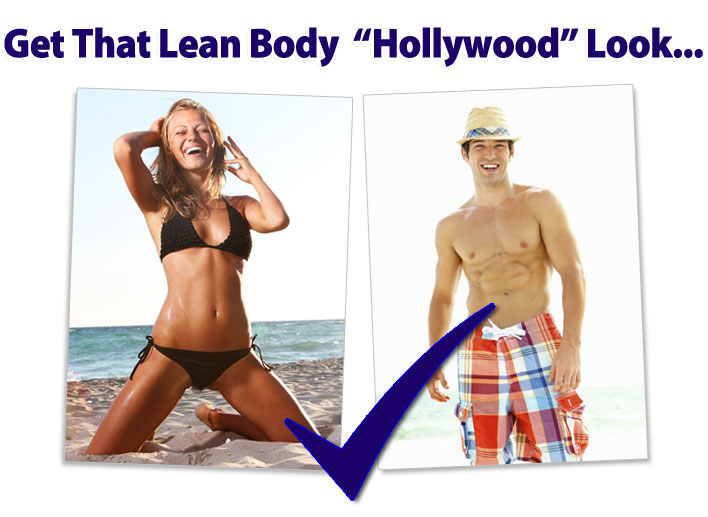 Q. What is the best way to lose fat gain muscle?

A. The best program for fat loss is a combination of 3 primary components:

1. Goal setting, positive thinking, stress management, and support.

2. Goal specific fat burning meal plans with an emphasis on eating the correct foods for your own unique body composition, activity level and goal. Your nutrition program will determine how much fat you have on your body- not your exercise program (most people get this wrong). The foods you eat should come primarily from whole food sources in the right combination of proteins, carbohydrates and fats to elicit the optimal hormonal response. My program also has meal plan options for people with dietary requirements such as no wheat or dairy, gluten free, no meat and 23 health condition specific meal plans ranging from arthritis to underactive thyroid. This is an amazing nutrition program and is ideal for getting the healthy, lean body look- naturally.

3. Goal specific lean body exercises with an emphasis on using the correct resistance training exercises and strategic cardio. With my program you can choose the type of workout your body needs in order to get the look you want. Need more muscle in your arms? I can help you with that. Need to slim down your legs? I can help you with that too. I have periodized all the programs and you will get a new workout routine every 4-6 weeks. This will improve results and reduce the risk of injury. Each exercise is clearly demonstrated using video, audio and written instruction.
Q. What is the best exercise to lose stomach fat?

A. This is such a common concern that I have to talk about it. The best exercise to lose stomach fat is not sit ups or crunches. The best exercise to lose stomach fat is any exercise that has a high metabolic cost. What this means is the exercise costs your body the most in terms of caloric expenditure. Some good examples would be compound exercise such as dead-lifts, clean and press and squats as well as hybrid exercises like squat presses, lunge curls and lunge rows. These exercises can be performed in different ways in order to elicit your desired look. Sprinting, jumping and other forms of metabolic conditioning are good too. The Ebodi Coaching System features more than 600 exercises (and workout programs) each with its own video, audio and written instruction and is perfect for beginners as well as advanced trainees who want to lose stomach fat and get the healthy, lean body look.
Q. What makes your program for fat loss different?

A. The Ebodi Coaching System is different from other programs in a number of ways. First, your program is personalized for YOU and is different depending on what look you are trying to achieve. A program for a person who needs to slim down is very different from the program you would use if you need to increase muscle size.

Second, the Ebodi Coaching System is incredibly good if you are looking for a personalized meal plan and shopping list. I also show you how to "tweak" your meal plan for the fastest result.

Last (but not least) my nutritionist and I will personally answer your questions to help you "fine tune" your program even further. We will guide you regarding supplements, recovery, nutrition, cardio, resistance training or any other area you need our help with to get the healthy, lean body look the natural way.

You are just seconds away from finding out exactly how you can achieve fast fat loss and optimal health! To order the Ebodi Coaching System and receive the FREE bonuses, simply click the following order button below to go to my SECURE payment page.
Yes Bruce, this is exactly what I am looking for!

Prepare to be amazed and transformed!
Be strong,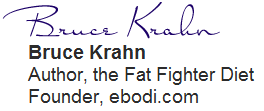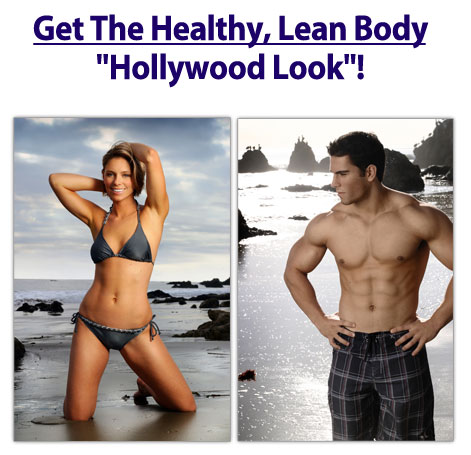 Your order is 100% secure and fully guaranteed.
Please Note: This is a virtual e-program. You will NOT receive a physical package shipped to you in the mail. I will send you log-in instructions to your email address immediately upon completion of your transaction. The entire system (including all bonus material) will be immediately available for you to access and get started right away after ordering. This program is NOT available in stores and can only be accessed through this website.

The free bonuses will be in PDF format and you can download them from the "My Plan" page immediately upon logging into the ebodi system.

If you're still unsure if the Ebodi Coaching System is right for you or have any question, please contact me at questions (at) ebodi.com and myself and my team will do our best to help you.

First, unlike many other fitness programs, the Ebodi Coaching System was designed with a very specific client in mind. The Ebodi Coaching System is perfect for men and woman who are out of shape or in "OK" shape but just can't seem to achieve the ideal look that they are trying to achieve.

This program is NOT for people who want to look like professional bodybuilders. This program is for people who want to build the optimal amount of muscle and lose fat from those areas that they are having trouble with. This program is not designed for severely obese people- for those folks I recommend simply following the lessons laid out in my free coaching program.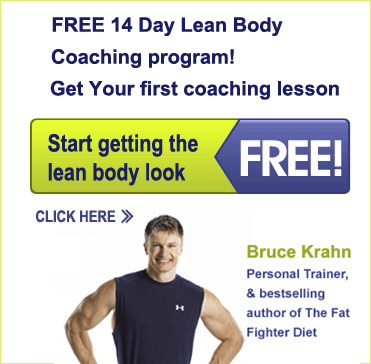 The Ebodi Coaching System is for men and women who want a precise roadmap to getting the body they want and who desire a high degree of personalization with their program.

Because I had YOU specifically in mind when I designed the program, you'll find that it's exactly suited to your needs to create that drop-dead gorgeous Hollywood Look!

Secondly, I'm committed to doing WHATEVER it takes to ensure your success. If you have any questions or issues you will be provided with my personal email address where you can contact me or my nutritionist ANYTIME. Together we will solve any problems that may arise and make you successful – THAT is how committed I am to your success.

As you know, I am not a doctor and no program can guarantee your results but if you don't get the body you want with this program –or if for any other reason you are not happy with it you do not have to pay. I offer a 100% money back guarantee, anytime within 30 days of your purchase.
Yes Bruce, I'm Ready To Join ebodi Today!
I understand that I will be receiving instant access, no matter the time or day, to the highly acclaimed ebodi system for the low one time price of just $47.
I also understand that the ebodi system includes 1 full year of personal coaching at no additional cost.
In addition, I understand that I will forfeit this limited time price and personal coaching if I do not act now.
I further understand that on top of all these incredible benefits, I am backed by a ironclad 100% Money-Back Guarantee.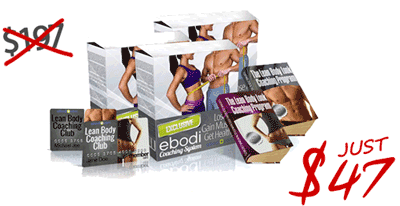 (*This Limited Time price may end at any time so Act Now!)
Click the secure order button below and
become a ebodi member today!

Limited Time Discounted Price $197.00 $47